Android: A complete guide for 2020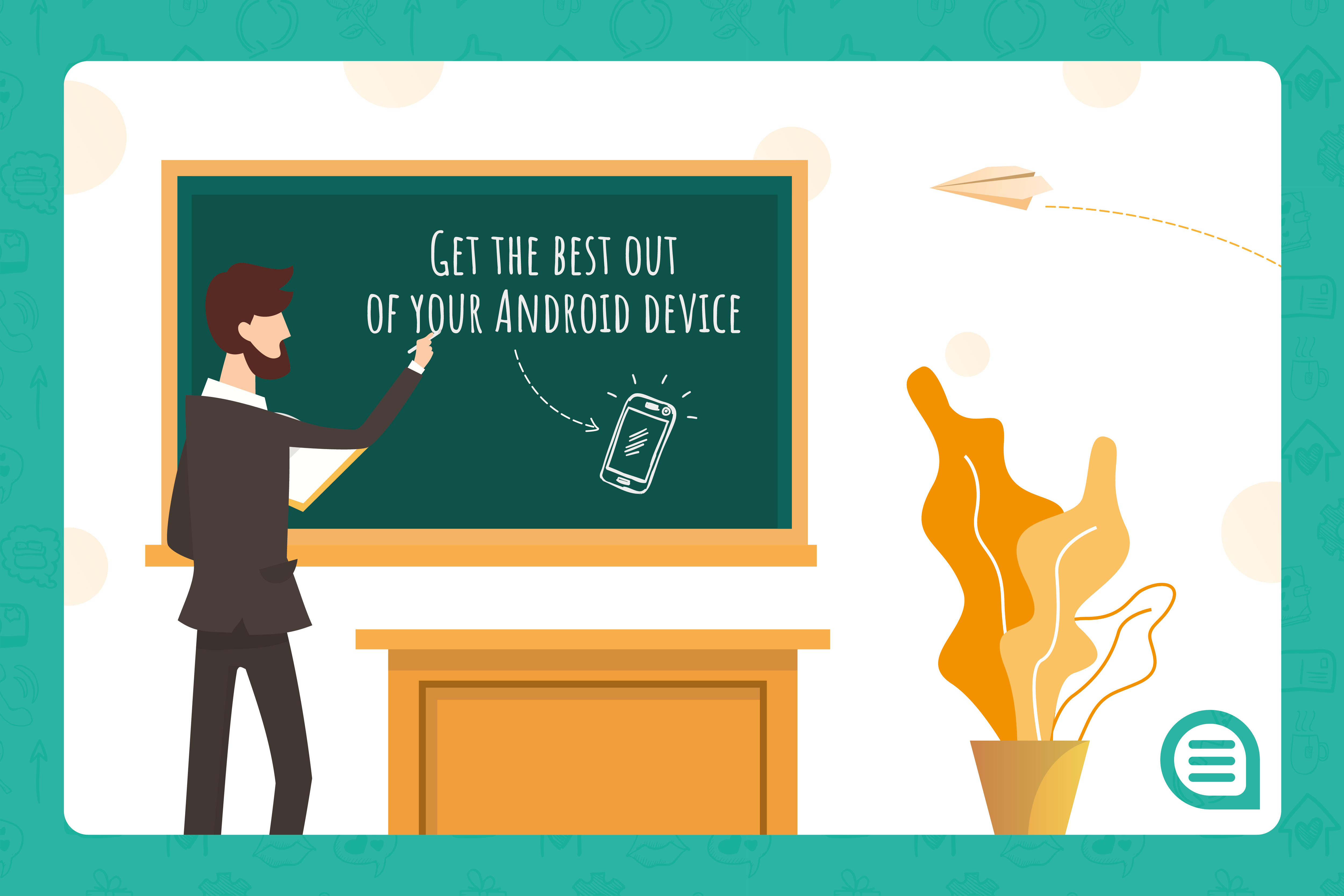 Have you just bought a new phone? Or maybe you've moved from iOS to Android? No problem. Allow us to explain how to switch from one phone to another without losing any data.
Different versions, same core
Do you have a new Android device? Did you know that Android software, owned by Google, is used specifically for smartphones, tablets and other devices? Launched in 2003, Android has become the most popular operating system in the world. But  in simple terms, what exactly does it do? Well… It's the tool that your phone needs to be able to do what you want it to do.  
Fun fact: Android was not actually developed by Google, but was bought by the company in 2005. It immediately gained notoriety,  not least because it was the competitor to iPhone, which uses Apple's iOS operating system.
Apple vs. Android
If you have bought a new cell phone and have chosen to move to this operating system, don't worry; We're here to help you understand how to switch seamlessly from one to another, making use of all the features of Android. 
Let's start with the first thing that's different… Or perhaps similar? Both operating systems actually work in the same way – it's just the small things that change, but for many people this makes a big difference. Let's take launching apps, connecting to the web and taking photos as examples. You will notice that these are more about using the system rather than system-based features, so switching from one type of software to another is not that difficult –  You just need to get used to it.   
This brings us to the first major difference: Android, unlike iOS, allows smartphone manufacturers to customize features based on their very requirements.
Android versions
Do you really think that Android, being a Google product, never gets updated? You'd be wrong. Android, just like iOS, is constantly launching updates that improve the functionality of devices, responding also to the emerging needs of the target market.
Another interesting fact: The story goes that Android developers loved sweet things so much that they gave each update the name of a dessert or sugary treat! 
But let's get down to the more practical details, starting with contacts.
Contacts on Android
Are you wondering how you can switch from one phone to another without losing any data? Answer: By exploiting the full potential and features of Android! Let's start with your contacts. Nowadays, we all use our cell phone to store numbers, even if we risk losing the details of all our contacts. However, did you know that Google provides us all with a contact management system within Gmail itself? You can link your cell phone to your Google account and start managing each individual contact from your account. 
Of course, this synchronization means that you're able  to move from one phone to another without any problems, all thanks to a simple Android feature. So, download the Gmail application and start saving your contacts there. 
How do I move photos and videos?
The second great feature of Android is that you can actually use it on iOS. Have you ever thought about the fact that, nowadays, we always take photos with our cell phone – meaning we constantly run the risk of losing them? Do you know how much memory your photos take up on your cell phone? Well, all of this can be remedied by using the cloud and device backup services. Using Android, you can take advantage of Google Photos. 
It is automatically linked to your account and can be easily used by installing the application on your smartphone. From the settings menu you should search for "Backup and Sync" to find all the options available to backup your photos. With backup constantly running in the background, your photos will always be safe. So, even if your phone is stolen, you can still access Google Photos to remove any compromising photos! 
If you have used an iPhone before, it's worth knowing that you can also install Google Photos on it, and you can backup your photos from that device so they can be easily uploaded to your new device.
Saving your WhatsApp chats
This is the one issue that you'll never have to worry about solving. You cannot save WhatsApp chats using your device, but you can save them using an application: Our application. So, if you are moving to an Android device from an iOS device, you can simply download our application to get started: https://www.wazzapmigrator.com/
And what about your call log?
Need to save your call log and SMS? Android comes to the rescue for this too with a dedicated Android application. You can save all your messages and calls using the SMS Backup+. This app is linked to your Android account and it allows you to extract calls and SMS messages so that they can be uploaded to your new device via a Google account.
And what about surfing the net? With which browser?
This is the final Android feature that we want to mention: Browsers. If you are using iOS then you've probably always used Safari, but what if you're using Android? Well, most people use Chrome, which also allows you to sync smartphones and laptop or PC desktops.
So, what's left to do? Now you just have to choose your cell phone! You can pick from the new 2020 phones we've listed here:  https://www.wazzapmigrator.com/blog/2019/12/19/10-upcoming-phones-2020